Description
AirVape OM (Most Portable & Best for Oil Cartridges)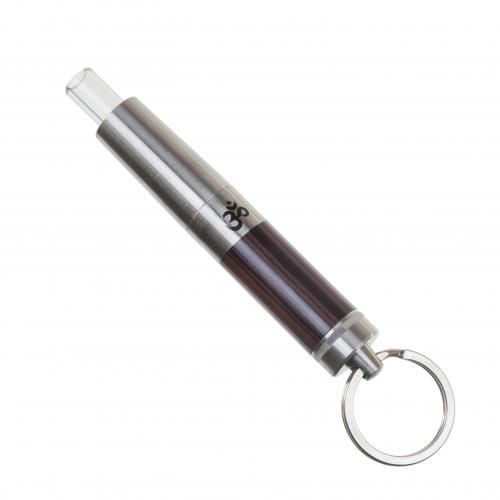 If you're looking for the most portable and most simple vape pen in our list…
The AirVape OM is the smallest and most foolproof wax pen you will find.
It's a great pick for you if portability really is your highest priority…
Or you don't want to be messing around with separate batteries like box mods or separate coils.
You get this vape pen, and it works well just straight out of the box…no tinkering, modding or getting a separate battery needed.
That's not all though…
This sleek little vape pen produces very flavorful clouds. And the best part is that the clouds are super smooth, there's little to no harshness in the clouds.
The AirVape OM is very well suited for low power / low temperature vaping. This means light but very tasty hits.
The other side of the coin is:
It's not the best choice if you're looking for big and powerful rips that can turn a whole room white with vapor. It doesn't take more than 0,1 grams of oil and the horsepower of this vape pen isn't the best.
Now:
If you're looking for a wax pen which is actually designed to operate oil cartridges…
Look no further.
The AirVape OM has a perfect range of watts to power any oil cartridge.
And it's designed in such a way that any oil cartridge is held in place, extremely well (a weak point with many vape pens). This vape pen can be tossed around in your pocket, and the cartridge will stay stuck on there like glue!
And although there's a better option for you, if you're ONLY looking to vape oil cartridges…
The AirVape OM is the best vape pen that can vape both heavier oils like wax, rosin, etc. AND the finer oils found in oil cartridges.
This multi-purpose vape pen is the best pick if you want to keep all your options open when it comes to vaping cannabis concentrates.